Vincent Haupert

,

M.Sc.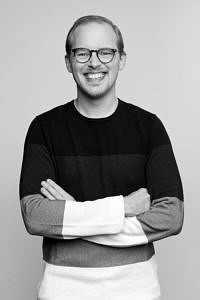 Address
Lehrstuhl für Informatik 1
Herrn Vincent Haupert
Martensstr. 3 // 12.134
91058 Erlangen
About
I am a research fellow and PhD candidate at Tilo's System Security and Software Protection group. My main interests are authentication, system security and software protection of mobile devices. Particularly the security of FinTechs and mobile banking is one of my major research subjects. You can find my CV here.
Feel free to follow me on Twitter: @veehaitch
Email Encryption
I encourage you to send me a PGP- or S/MIME-encrypted email.
PGP
| | |
| --- | --- |
| SHA1 Fingerprint: | E21F BA89 4AE0 C33D 30FF 20FE 1CD1 ABE4 E53C EAAA |
| Public Key: | ASCII-armored |
S/MIME
Talks and Panels
Publications
2019
Haupert, V., & Gabert, S. (2019). How to Attack PSD2 Internet Banking. In Financial Cryptography and Data Security 2019. Saint Peter Basseterre, KN: Cham, Switzerland: Springer International Publishing.
2018
2017
Haupert, V., Maier, D., & Müller, T. (2017). Paying the Price for Disruption: How a FinTech Allowed Account Takeover. In Reversing and Offensive-oriented Trends Symposium (pp. 7:1-7:10). Vienna, Austria: New York, NY, USA: ACM.
URL: https://www1.cs.fau.de/n26
Haupert, V., & Müller, T. (2017). Rest In Protection: A Kernel-Level Approach to Mitigate RIP Tampering. In Mori, Paolo ; Furnell, Steven ; Camp, Olivier (Eds.), Proceedings of the 3rd International Conference on Information Systems Security and Privacy (pp. 25-37). Porto, PT: Setúbal: SciTePress.
Hoffmann, J., Haupert, V., & Freiling, F. (2017). Anscheinsbeweis und Kundenhaftung beim Online-Banking. Zeitschrift für das gesamte Handelsrecht und Wirtschaftsrecht, 181(5), 780-816.
2016